Your Conference Planners—Susan and Jack Harrington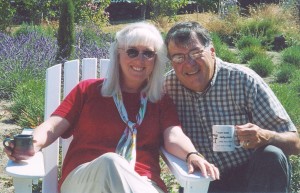 Labyrinth Hill Conferences are presented by Susan and Jack Harrington, co-proprietors of Labyrinth Hill Lavender, located northwest of Seattle in Hansville on the north tip of the Kitsap Peninsula. Conferences and workshops for lavender growers and other horticultural groups grew out of experiences working their small-scale lavender farm, founded in 2002. This led to invitations to speak  at community colleges, garden clubs, nurseries and service clubs throughout the Northwest.
In 2006, the presentations were expanded into an online, self-paced lavender-growing course called "Lavender: From Soil to Sachet," a program on the basics: soils, varieties, cultivation, harvesting and marketing. Well over 600 prospective and existing growers across the U.S. and in 11 countries around the world have now taken the course.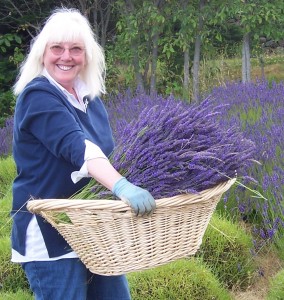 In 2011, Susan and Jack produced the Inaugural Northwest Regional Lavender Conference in Everett, Washington, attracting sold-out participation of 150 from 19 states and 3 Canadian provinces—the largest such event since 2008.
Susan has since been a speaker on "the basics" of growing lavender or on Internet marketing at Nevada's Specialty Crop Institute and the Southwest Lavender Conference in Colorado in addition to Labyrinth Hill-produced workshops in Oregon and Washington. Previously she was a speaker at the 2008 North American Lavender Conference in Sequim and at Seattle's Northwest Flower and Garden Show for 4 years.
With Jack's career as association executive, marketer, and meeting planner, and Susan's role as Chief Education Officer (CEO, she stresses) at Labyrinth Hill Lavender, we hope to make the second Northwest Regional Lavender Conference another  highly productive and enjoyable educational event.