Featured Luncheon Speaker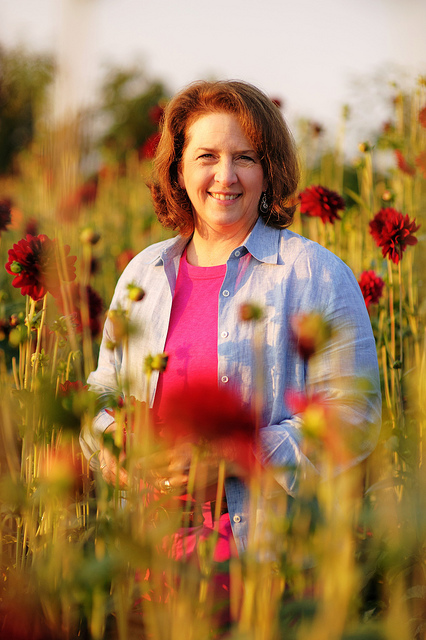 Our featured speaker for Saturday's general session luncheon is prominent author, lecturer and advocate for locally grown flowers Debra Prinzing. Based in Seattle and Los Angeles, Debra is a Master Gardener and frequent contributor to such magazines as Better Homes and Gardens, Sunset, Country Gardens, The LA Times Home Magazine and many more.
Debra recently participated as a delegate of US flower farmers from coast to coast to call on elected officials and advocate action benefiting American-grown crops vs. imported flowers. She was one of three speakers at a Capitol Hill press conference. Announcement of a bi-partisan Congressional Cut Flower Caucus was one outcome of the group's efforts.
For the Northwest Regional Lavender Conference, Debra's luncheon presentation will include ways that lavender growers can take advantage of the "buy local" trend through retail outlets, neighborhood florists and the wholesale flower markets.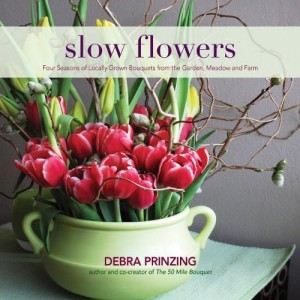 Debra is a past president of the Garden Writers Association and is a frequent speaker for botanical garden, horticultural society, and flower show audiences. She is a regular radio and television guest, and author of seven books, the most recent include The 50 Mile Bouquet: Local, Seasonal and Sustainable Flowers and Slow Flowers a guide to creating year-round locally-grown bouquets.
"Slow Flowers" is also the title of Debra's weekly podcasts with prominent local flower farmers, designers, and florists. See her detailed website at www.DebraPrinzing.com for a complete view of our featured luncheon speaker's activities and accomplishments.
Session Featured Speakers
In addition to a lineup of new speakers, we're pleased to bring back, for NRLC II, some of the Inaugural conference's most popular presenters, providing updates and new perspectives on subjects of interest to all lavender growers.
Sarah Berringer Bader, West Linn, Oregon
Shannon Brubaker, Portland, Oregon
John Edwards, Gladstone, Oregon
Tom Frei, Redmond, Washington
Victor Gonzales, Sequim, Washington
Susan Harrington, Hansville Washington
Jae Heidenreich, Oregon City, Oregon
Tracy Ketts, Gig Harbor, Washington
Michael Lemmers, Mulino, Oregon
Ann Louhela, Reno, Nevada
Maryellen McCulloch, Portland, Oregon
Skip Morley, Portland, Oregon
Chris Mulder, Wilsonville, Oregon
Mesha Munyan, Sequim, WA
Mike Neustrom, Bennington, Kansas
Dorene Petersen, Portland, Oregon
Sarah Richards, Coupeville, Washington
Steve Seymour, Mosier, Oregon
Andy Van Hevelingen, Newberg, Oregon
Sarah Berringer Bader, West Linn, Oregon—Proprietor of

Lavender at Stonegate

, is a specialist in characteristics of the many varieties of lavender. She is the author of the "

Lavender Lover's Handbook

," featuring the "100 Most Beautiful and Fragrant Varieties for Growing, Crafting and Cooking." (Timber Press). Sarah also conducts specialized programs at periodic "Boot Camps," providing "hands-on" training for new growers. Hear latest updates on varieties and on business issues to be considered by lavender farmers, presented by Sarah.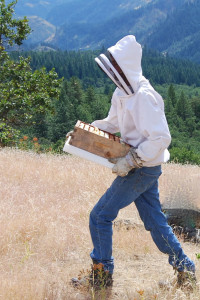 John Edwards, Gladstone Oregon—Owner of Ruhl Beekeeping Supply, the oldest and largest beekeeping supply store in the Northwest. John designs and manufactures beekeeping equipment, which he tests on his own apiaries in the wetter climate west of the Cascades and on the drier but more extreme climate east of the Cascades. John is the author of several field guides on beekeeping, including Hive Inspection Basics in the Pacific Northwest, Annual Hive Cycle of the Honeybee, and Honeybee Pests & Diseases of the Pacific Northwest. He enjoys teaching beekeeping classes. John's wife, Shanon, has created a thriving lavender test site at their apiary in the mountain foothills of Mosier, Oregon. At an elevation of 1750 ft, with cold winters, constant wind, and little moisture, the lavender seems to thrive. John will be teaching an introduction to beekeeping.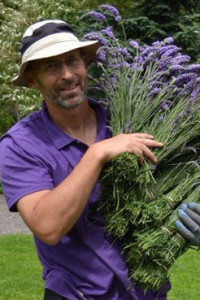 Tom Frei, Redmond, Washington—Proprietor of Woodinville Lavender is a current member of U.S. Lavender Growers Association and King County Master Gardeners. Tom began his farm in 2008 and transitioned to full time lavender farmer in 2013 after a 26-year career building rocket engines. Just recently Woodinville Lavender won The Best Public Garden award in KING5 Discover Magazine's Best Northwest Escapes contest. His farm is located in the heart of Woodinville Wine Country, a major Seattle area tourist destination. Tom will share his story with a focus on agri-tourism and associated lessons learned.
Victor Gonzales, Sequim, Washington
—Owner of
Victor's Lavender
, is considered to be one of the nation's leading lavender production experts. He has successfully propagated more than a million lavender cuttings and, as a wholesale grower and supplier, ships all over the U.S. and Canada. Victor has been a  popular speaker at conferences and for international economic development training programs. Victor will present essential propagation techniques and a hands-on program for participants.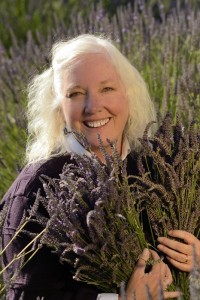 Susan Harrington, Hansville, Washington—In 2002 Susan left a 20+ year career in business management to grow lavender. Labyrinth Hill Lavender, a small-scale lavender farm grew to include educational training through on site and online courses. With a current newsletter list of more than 3,600 readers, Susan now sells out her fresh lavender, shipping to more than 175 cities across the US. For established growers and start-ups alike, Susan's hands-on session will assist attendees in developing an effective newsletter and a simple website.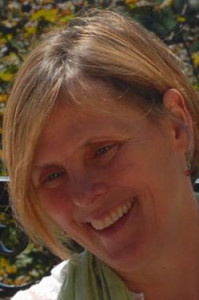 Jae Heidenreich, Oregon City, Oregon—As Lead Destination Development team member for Clackamas County Tourism, Jae is privileged to work with community members who are ardent about Agritourism throughout Oregon's Mt. Hood Territory. "We've long invested in economic development through the power of tourism, and support of the county's Agritourism Master Plan and development of a 'Farm Loops' series are strategies that have helped us reach that goal." Learn about creating your own "visitor-ready" farm loop tours with fellow lavender growers and other nearby farms.

Tracy Ketts, Gig Harbor, Washington—Blue Willow Lavender Farm on the Kitsap Peninsula near Tacoma is a recent start-up established by Tracy and husband, Bill. It quickly grew from a few plants to a regional agri-tourism attraction. With Bill's passing June 7 after a brief illness, Tracy—with the support of many friends and colleagues—continued to prepare for the coming season. We're glad to announce that Tracy will present the Pre-Conference Workshop for new and prospective lavender growers Friday morning, October 24. With a perspective that few of us may ever see, Tracy will outline the basics for growing lavender and the many challenges small-scale growers face day-to-day.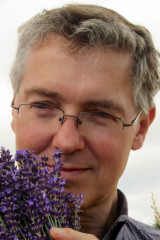 Michael Lemmers, Mulino, Oregon—Proprietor of RavenCroft, Dr. Lemmers is a member of the U.S. Lavender Growers Association and Oregon Lavender Association. After taking degrees in chemistry in Colorado, and biochemistry at Cambridge, England, he earned his MD degree at Stanford, and then trained in surgery, urology, and kidney transplantation at OHSU in Portland. Following a 10-year professorship in surgery, he established a private practice, and recently diversified into lavender farming (with the help of a great coach, Sarah Bader). The focus of his talk stems from special interests in the production, composition, and applications of lavender extracts and essential oils, as well as the useful and harmful effects of lavender on humans.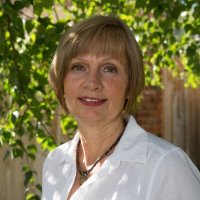 Ann Louhela, Reno Nevada—Project Director, Specialty Crop Institute, Western Nevada College.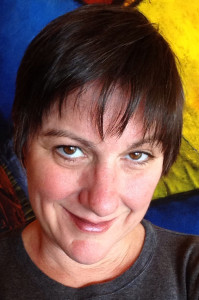 Maryellen McCulloch, Portland, Oregon—A grower of lavender at Westwind Farm Studio, Maryellen McCulloch has spent her career in technology – both producing and teaching.  With a long background in yoga, she has made a yoga video (Tonal Yoga) and several meditation and yoga music CDs.  After producing her own tongue-in-cheek video about making a "selfie," she is excited to share how to easily make and post a video on Youtube —  it's easy and fun!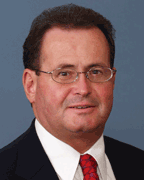 Skip Morley, Portland, Oregon— A Portland-based agent with Nationwide Insurance, Skip joins Sarah Bader's Friday afternoon session on business planning for lavender growers. He will addess risk management issues that can affect farm operators, a subject he has presented at Sarah's "Boot Camp" for start-up lavender growers. From an insurance perspective, Skip will complement Sarah's program on complexities facing growers, including requests by financial institutions for coverage she was told she didn't need.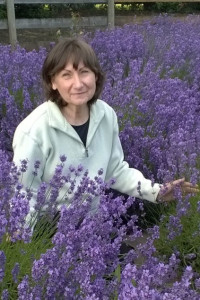 Chris Mulder, Wilsonville, Oregon—As owner of Barn Owl Nursery Herb & Lavender Farm Chris has been working with herbs for more than 33 years. She is currently serving as President of the Oregon Lavender Association and is a member of The Herb Society of America, and the U.S. Lavender Grower's Association. She has a special interest in growing and using culinary herbs and lavender to add flavor to foods and beverages. Chris uses her training as a teacher to share her knowledge and experience. She offers private classes, garden tours and consultations at her nursery. Chris will share her unique perspective on using culinary lavender.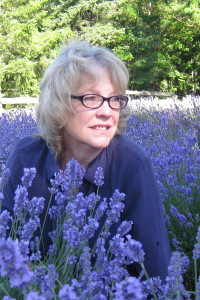 Mesha Munyan, Sequim, Washington—With 17 years' experience as a lavender farmer and distiller, she is the owner of Meshaz Natural Perfumes and has been honored with 7 gold awards by judges at Seattle Artisan Fragrance Salon. Her passion for creating fragrance has taken her to France, England, Italy, Israel, Morocco, Australia and New Zealand to study and teach. Her program, "Getting Intimate with Lavender," will focus on growing and distilling of unique lavender cultivars used in perfumery.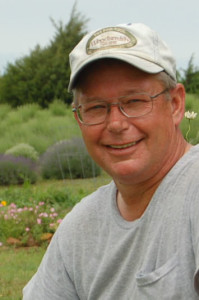 Mike Neustrom, Bennington, Kansas—Owner of Prairie Lavender Farm and Founding member of US Lavender Growers Association, Mike has been growing lavender since 2002. His 3,000+ plants reside on the cusp of the tallgrass and shortgrass prairies of North-central Kansas. Not only will Mike  share his experience with the challenges of growing lavender under harsh conditions, he will enlighten us with tales of manufacturing and marketing 90 lavender products on his farm.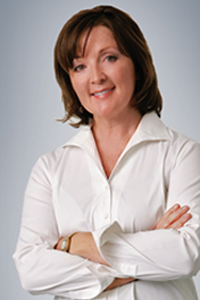 Dorene Petersen, Portland, Oregon—The American College of Healthcare Sciences was founded in 1978 by Dorene Petersen. ACHS had its beginnings in New Zealand, expanding with branches in Australia and Hong Kong as the Australasian College of Health Sciences. In 2009, the college moved to Portland, changing to its current name.
Dorene holds a BA in Archaeology and Anthropology from Otago University, New Zealand, a Diploma in Natural Therapeutics from the South Pacific College of Natural Therapies in Auckland, New Zealand, and is a certified acupuncturist with specialized training in Chinese herbal medicine and moxibustion. She has also completed part one of the Advanced International Training Program in essential oils at Purdue University. Dorene will share her knowledge on the benefits of lavender.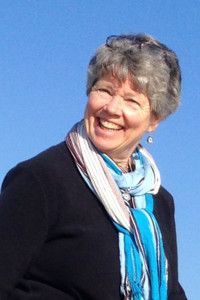 Sarah Richards, Coupeville, Washington—Founding member and current US Lavender Growers Association board member, Sarah owns Lavender Wind Farm on Whidbey Island. She created a manufacturing and retail facility in a charming 1916 bungalow that has been remodeled to suit the purpose. After 12 years of growing lavender and welcoming visitors to her farm, she needed more privacy, so she started planning for the move. Now, two years after the first thought, the new shop is busy with locals and tourists. Learn from Sarah how to plan for manufacturing and retailing beyond your farm's borders.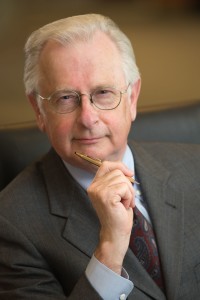 Steve Seymour, Mosier, Oregon—Not only is he owner of Mosier Valley Lavender, Steve is an accomplished business litigator with an emphasis on labor and employment law. Over the past decade, Steve has argued and won a case before the US Supreme Court that received national media attention, including a feature article in Business Week. A trusted resource, Steve provides background information for radio and television stories and has been invited to lecture at venues including the Willamette University Law School, and the American Bar Association Convention. At the conference he will present legal issues and strategies for lavender growers.
Andy Van Hevelingen, Newberg, Oregon
—Co-owner with his wife, Melissa, of
Van Hevelingen Herb Nursery
, Andy has bred and developed a number of unique lavender varieties. He is a garden writer, popular lecturer on lavender and other herbs, and a garden photographer. The nursery grows and sells over 100 varieties of lavender. Andy will discuss a new approac
h for small-crop essential oil distillation, and much more at an "Ask Andy Anything" special session.
Additional speakers will be announced as we finalize the program in the coming weeks. For first notice, be sure to sign up here for the conference's newsletter for program and other important updates.