Tour Oregon Lavender Association (OLA) Member Farms
Open by Appointment
Before you plan to visit any of these farms, please email or call the owner in advance to make an appointment.
There are a few farms in this list that are open in Octo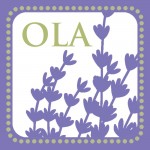 ber without making an appointment. The days and hours they are open to the public are included. You may use the 2014 Oregon Lavender Destinations Guide included in your OLA Welcome Tote for maps and directions to these lavender farms. For more information about these farms go online to each farm's website.
To view a full list of open farms and the map in full screen:
OLA Member Farms Tour (list is below the map)